Okay, clap! clap! and hurrah! to the last week's
Fun Friday Blog Hop
that hit
OVER 200 bloggers!
say what? 207 bloggers that had fun blog hopping~
And because I am so thrilled by this, I am going to feature 5 bloggers...don't be sad, because it looks like I'm going to be happy again next week, so you will have a chance to be featured.
♥
♥
♥
♥
♥
♥
♥
♥
♥
♥
♥
♥
♥
♥
♥
♥
♥
♥
♥
♥
♥
♥here's some love to y'all!♥
♥
♥
♥
♥
♥
♥
♥
♥
♥
♥
♥
♥
♥
♥
♥
♥
♥
♥
♥
♥
♥
Numero Uno

- A patio to love by Christine of Antique Homes...make me want to hang out and read a book...
Numero Dos

- I am so trying to wear this pinterest
recreated
outfit by Lacey of Sunny
+ Torquiose
i may not be able to recreate the pose because i might look ackward, lol!
Numero Tres

- Hmm...hmm...this candy apple cake pops by Catherine of Season of Sweets just makes my mouth water...
Numero Kwatro -

here's wooden pallet fall decor that Heather of When the Kids Are Bored picked up from a dumpster...so lovely...
Numero Singko

- and finally a no-vaccum sewing room cleaner made of a paint & hair rollers...what?! by Leslie of The Seasoned Homemaker
But you will not believe what I'm researching right now...here, look...
haha!
can you read my search word - "what is twitter"
Really, I am a blogger and you would think that I appreciate social media but

I don't get Twitter

?
Tell me about it, as a blogger yourself who has a twitter account, can you answer some of my questions:
1) What is the benefit of Twitter as a blogger?
2) What is the difference between Twitter and Facebook?
3) Just tell me something why should I join twitter.
There is some serious consideration as to why I am exploring your ideas about twitter, so please...please...say something...
Or, you may participate in the poll below:
Thanks everyone, whatever you comment will be greatly appreciated.
I'd love for you to follow me!
HOSTS: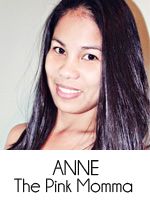 Meet our lovely Co-Hosts for this week: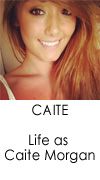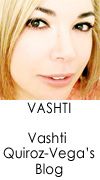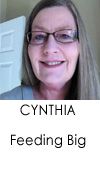 Please follow the hosts and the co-hosts, there are many ways to follow us.
(GFC, Bloglovin, Facebook, Pinterest, Twitter, Google+, Instagram, Email)
Grab our party button and share the love. It's not required but it's greatly appreciated :)

Please leave a comment with your blog address if you are a new follower, we'll be glad to return the favor.
Every week we will choose one featured blogger.
The chosen one will get a FREE one month ad space from
The Pink Momma and Home for 4 Sweet Home.
Congratulations to our Featured Blogger of the Week!
Vikki of Live.Laugh.Pull Your Hair Out
Grab the featured button and share the love :)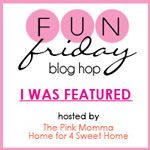 Link up your blog, visit other blogs, make friends and have fun!
If you would like to be a co-host, email at thepinkmommablog@yahoo.com
.