Fall is my favorite season of all seasons because I like how the color of the leaves changes .....
and how romantic it is to see the leaves on the ground....
and how lovely to see those leaves get blown away by the wind while your driving...
I was born and raised in the Philippines - one of the tropical countries in Asia.
The average weather in the Philippines all year round is 79°F. In the cooler days, it is 77°F and in the warmer days, it is 83°F. Elevated areas have colder weather and lowland areas have a little bit warmer weather.
I talked a little bit more about the Philippines
here
.
While I was growing up, I've never had to use scarves...it was just something that I don't need at all!
But when I moved in here, the need for me to use it is just there - especially in the area where I am.
One of the things I need to get myself ready for fall is to have my scarves out and accessible.
Last fall, we were at our old house and I use to just put all of my scarves in a canvass box in our closet.
It wasn't that bad because they're all in one place, it's just that it is not very accessible and cannot choose which ones I want to put on that will look nice with my clothes.
She stashed her scarves in the a towel rod that she and her husband installed on the wall behind the bedroom door. It's really simple.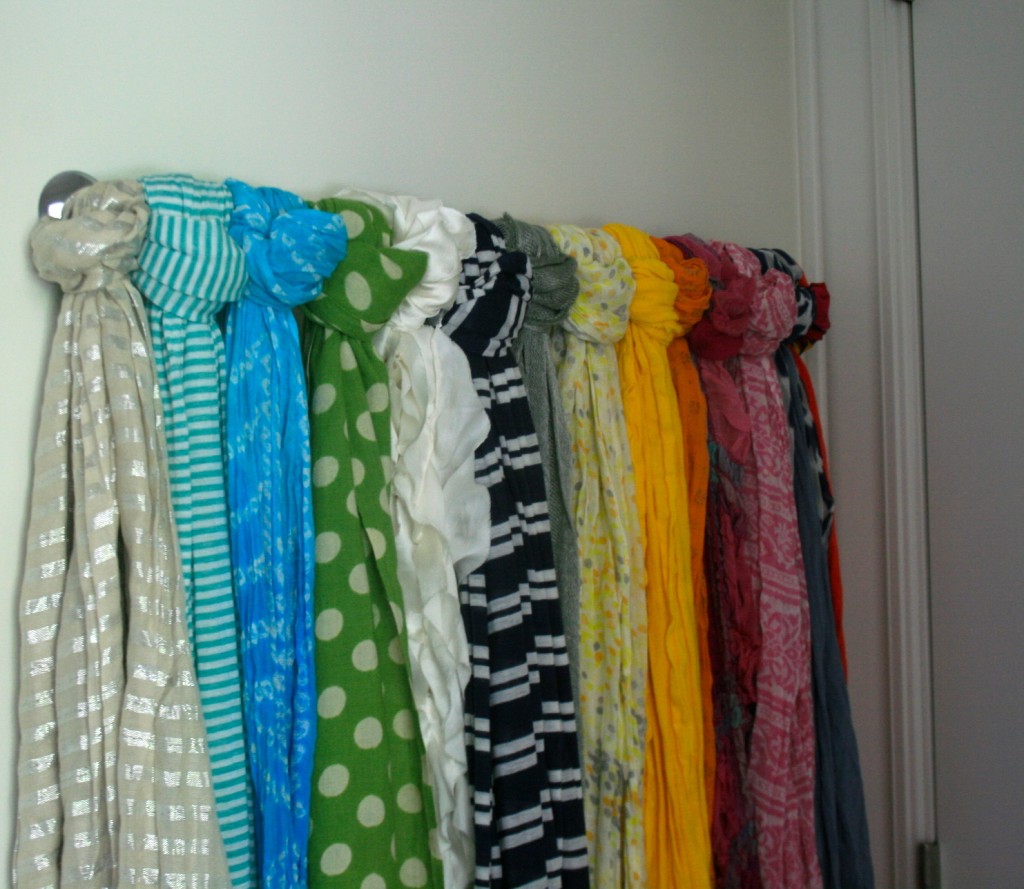 Using this as an inspiration, I bought shower curtain rings for $1 each at the Dollar Tree.
Placed them in the shelves inside our closet.
Then I started hanging my scarves and it looks like this.
I like this because I can easily see and choose which scarf I want to put on.
If I'll buy more scarves, I can easily put a shower curtain ring.
There you go, my scarves are ready for this fall.
Are you?